JYOTISH PSYCHOLOGY
ASTROPSYCHOLOGY
Start of training

April 21, 2022.
Pre-registration is open.
We apologize, the enrollment for the course has been temporarily suspended for an indefinite period, due to recent events in the world.

CONVENIENT FORMAT OF LESSONS
You can study at any convenient time, anywhere in the world.

TRAINING WITH PRACTICE
32 lessons with homework and tests

SUPPORT OF CURATORS
For the entire period of study.
You can ask a question on the topic of training at any time.

ADDITIONAL EDUCATION
Free education in Vedic philosophy and psychology.
About the course:
This course answers the three most important questions:
1. Who am I? Reveals personality traits, strengths and weaknesses, hidden potential.
2.Why do I live like this? Explains why exactly such attitudes and reactions to events and where there is potential for growth.
3.What to do about it? Helps fix problems with upayas remedies.
This is the only course that allows you to start consulting immediately after graduation. There are no forecasting techniques in the astropsychology course. For the successful practice of a jyotish psychologist, the knowledge that you will get on this course in 4 months will be enough!
The course of astropsychology involves training in recorded webinars. All lessons are already recorded and are given one lesson every Thursday. You can watch them at any time convenient for you.
You can ask questions to the curators and the teacher at any time convenient for you and get a quick and detailed answer throughout the entire training period.
Students using this method do not have a deficit in communication with the teacher and replenish their knowledge at a convenient time.
An excellent offer for those who have little time to study and for those who would like to receive a quality education at a low price!
Training period: 4 months
At the Jyotish psychology course, students get the title of Jyotish psychologist, this course, in principle, does not imply events forecasting. If you wish to become a professional Jyotish Consultant with the ability to predict events, after completing this course, students can enter the Basic Course .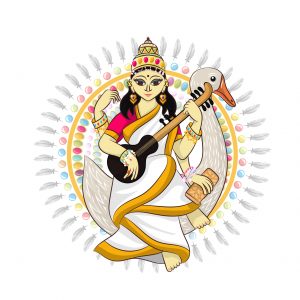 1. Every Thursday you receive a lesson at the learning platform and take it at a convenient time for you.

2. Do your homework and take a quiz for each lesson.


3. Ask your questions on the topic covered by the curators and the teacher in the support chats

4. Consolidate the acquired knowledge in practice, discussing your personal charts in the chat.
Astropsychology does not involve predictive techniques. This course let us to know the nature of ourselves and the people around us, learn how to use our innate talents for realization in society and the family, and also to help others with the same.
That is why the course is suitable for everyone who wants to understand themselves and the people around them, understand their purpose, and also help others, while not spending a lot of effort on learning complex techniques for predicting events.
Also, this course is intended for practicing psychologists, since the course allows you to see deeper the personality, the latent potential of the native, the inherent abilities from birth. And the most important and valuable will be the keys for correcting problem areas (upaya), which will be an excellent addition to the psychologist's tools.
Immediately after completing this course, you will be able to become a consultant in jyotish psychology and help others understand their purpose, see what the potential and opportunities for growth are, and also to solve emerging problems according to your nature.
This course allows you to identify:
The desires we were born with
Why difficulties happens in certain areas of life
Human nature and the best way to leverage it for success and prosperity
Talents accumulated by the experience of past incarnations and how best to apply them
Hidden reserves that we don't even know about
Personality potential for development in different directions of life
Emotional, mental, physical and spiritual potential
Spheres of realization of one's abilities and talents in professional activity
Ways of harmonious interaction with others for a happy life according to their nature
Remedial tools for solving personality problems and difficulties in relationships with people
THE COURSE HAS TWO FORMS OF LEARNING
correspondence in a group
Group training.
Once a week classes.
Duration 4 months
correspondence at your own pace
You take the course at your own pace,
Anytime*
* but not more than 6 months
A course for those who need real knowledge, and not just a "diploma"

CONVENIENT LEARNING FORMAT:
You can start learning at any convenient time.
The training takes place on the training platform of the Jyotish Academy.
You study, do your homework, discuss it with your personal tutor, then take the test and get the next lesson.
Access to all lessons is open throughout the entire period of study 4 months + 2 months after graduation.
To get a certificate of completion of the astrology course, you must pass the final test.
80% PRACTICE + 20% THEORY:
The most important thing in astrology is practice! Our program is structured in such a way that the practical part is much more than the theoretical one.
Much attention is paid to communication with fellow students and senior students for better implementation.


PROVEN PROGRAM:
Empirically, we found out that the best result is given by the system lecture + homework + test + feedback.
Homework and tests are given after each lesson.
Until the tests are completed, you cannot proceed to the next lesson.
Daily chat support allows you to practice whenever you like.
EXPERIENCED PRACTICE TEACHERS:
The courses are taught by specialists with regular practice in consulting and research activities.
During their studies, they share their experiences and personal research.
Individual lessons are provided.


SUPPORT OF CURATORS AND TEACHERS:
Absolutely all students have the support of curators and teachers in chats 24/7
You have the opportunity to contact them with questions within 2 months after the end of the course.
Together discuss your charts in online chats and analyze the charts of fellow students
And even after the end of the course, you remain in our chat and can count on the help of your fellow students, curators and teachers.
SCHOOL OF ASTROLOGY
JYOTISH ACADEMY IS
01


Parampara K.N. Rao / Mark Boney

02


Multiple online learning options

03


Daily
student support

04


Additional education

05


Practice opportunity

06


Complete education
We are in the parampara (disciple succession) of the Kotamraju Narayana Rao school.
We teach under the guidance of one of the leading teachers of the Institute of Astrology Bharatiya Vidya Bhavan (India, Delhi) Mark Boney, founder of the Pacific Institute of Vedic Science.
15 training options!
3 levels of training!
The possibility of starting in a group or individually, according to a plan or on a convenient day for you. You will definitely find for yourself what you need!
Each student, has the opportunity to daily chat with fellow students, with students of other courses, curators and teachers.
You can ask questions not only on astrology, but also on topics of interest for a long time.
Each student of the Basic Course receives a completely free course in Vedic Philosophy and Psychology, as well as the author's course Pocket Astrology.
Senior students do research studies.
The most active and best students get the opportunity to consolidate their knowledge in curatorial activities.
Undertake consulting practice with clients of the Jyotish Academy.
Jyotish Academy is a full cycle educational project. We offer three levels of preparation: Primary, Secondary and Higher education.
You do not have to study in different schools and attend additional seminars in order to be well versed in astrology.
1800
More than 1800 students have already been trained
2000
More than 2000 students are currently studying
42
We have students from 42 countries in Europe and the CIS
24
24 groups of the main course are currently being trained
22
22 study programs are available for students to choose from
9
9 faculties are operating now and 4 more are planned to be launched in 2021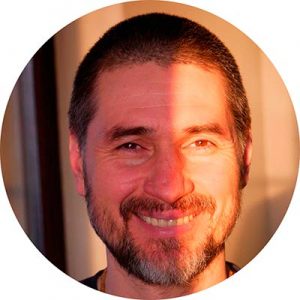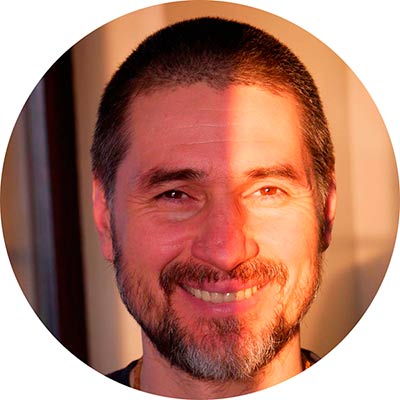 Practicing astropsychologist for over 15 years.
Founder of the Jyotish Academy school of astrology, master and teacher of Vedic astrology,
numerologist, Reiki master, psychologist (Higher School of Practical Psychology).
Since 2005– studies and practices astrology, numerology and palmistry.
Since 2005– engaged in spiritual practice.
Since 2011– professional jyotish consultant, astro psychologist.
Since 2013– lecturer at the Jyotish Academy
In 2020– accomplished the Bhakti-Shastri course in Vrindavan (India)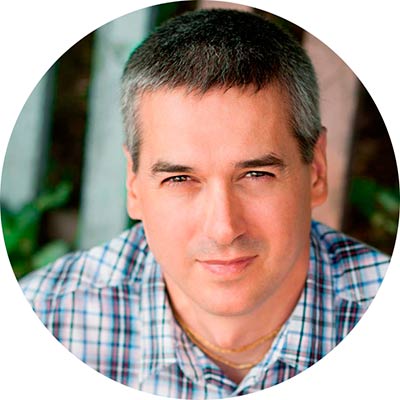 Practicing lecturer in Vedic philosophy for over 27 years.
Educator-psychologist, child and family coach consultant, practicing the method of humane pedagogy, specialist in theology, specialist in Vedic culture and philosophy, specialist in family relations.
Has been studying and practicing Vedic knowledge for over 30 years.
In 1992, entered the University of Bhaktivedanta and graduated in philosophy and psychology.

The author of the seminars – The Art of Love, Children are our Everything !!! and etc.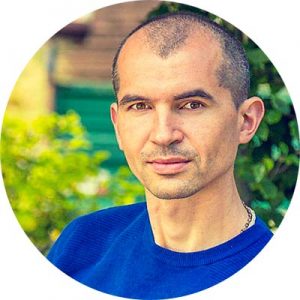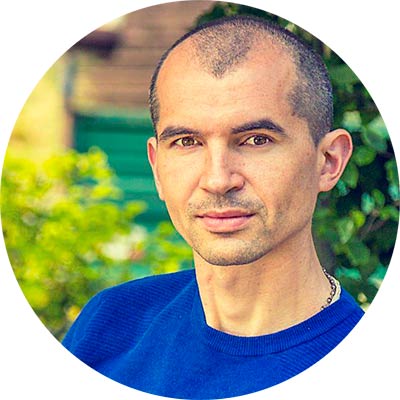 PSYCHOLOGY TEACHER
Andrey Vladimirovich Komarov
Practicing psychologist-consultant for over 8 years.
In 2011– the Higher School of Practical Psychology in Sochi, under the leadership of Oleg Gadetsky.
In 2014 graduated from the Moscow State Regional Humanitarian Institute. Faculty Educator-psychologist.
Assistant of Oleg Gadetsky, as a consultant psychologist.
For 3 years was an assistant to the Founder of the Institute of Spiritual Applied
Technologies John Favors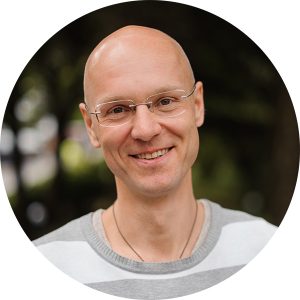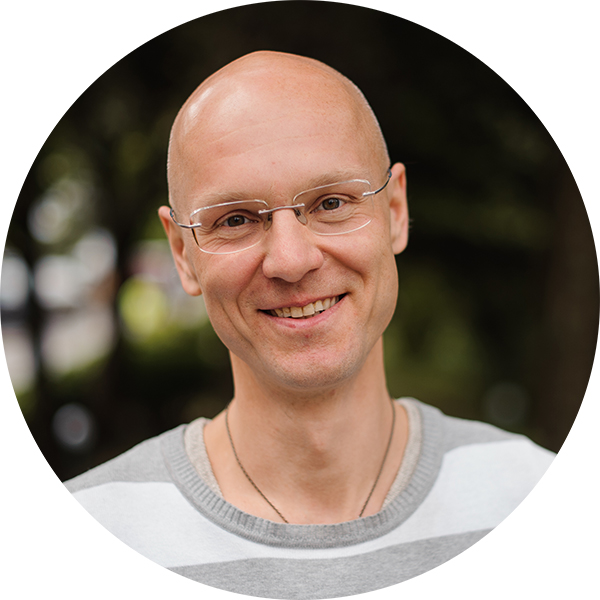 Practicing psychologist-consultant for over 11 years.
One of the leading specialists of theInternational educational project "Psychology-3000".
In 2015-2016studied the basics of humane pedagogy personally with Shalva and Paata Amonashvili in Busheti, Georgia.
Has beeninvolved in educational activities for 28 years.
Since 1992, hasconducted about 1,000 lectures, seminars and trainings (over 4,000 hours), which were attended by over 40,000 participants.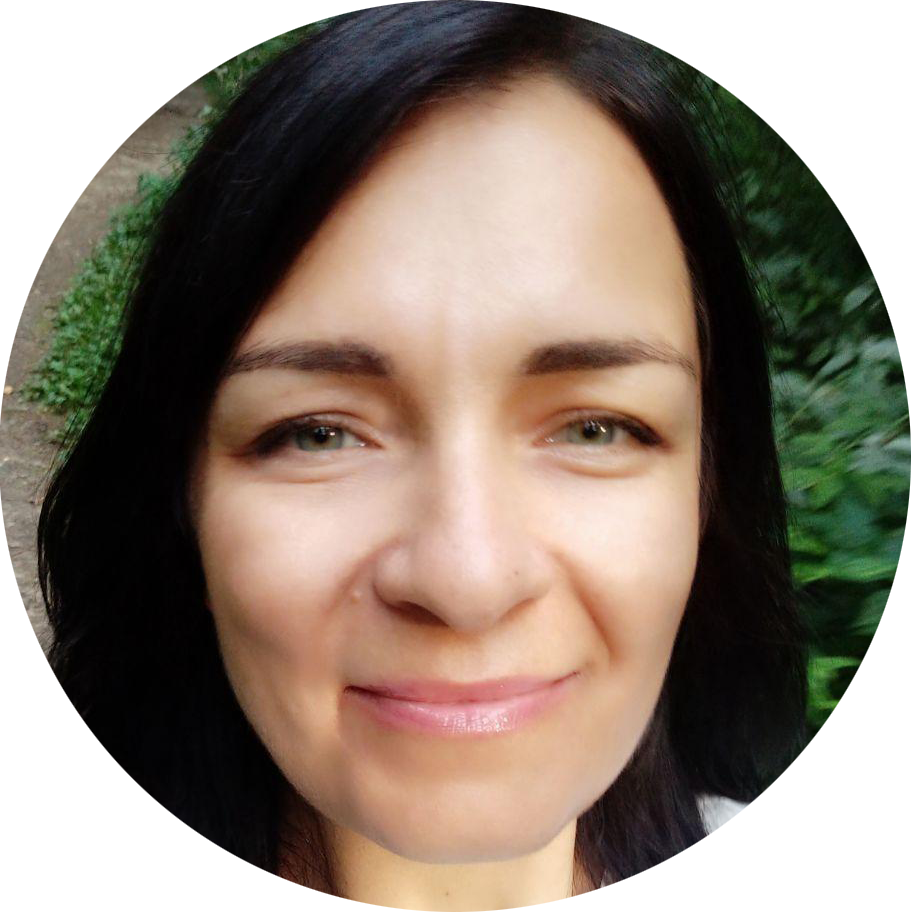 Mishina Olesya Sergeevna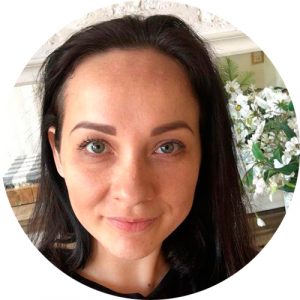 Vasina Ekaterina Vladimirovna
Guskova Anastasia Andreevna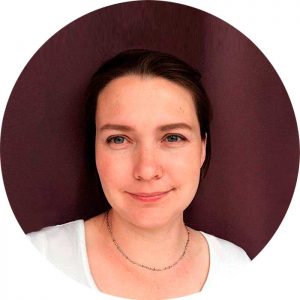 Yakushko Maria Gennadievna
FEEDBACK FROM OUR STUDENTS
Promotion "Pre-registration"
The closer to the start, the higher the price!
Sign up now at a bargain price!
* pre-registration for the course is possible only if paid before the date specified in the promotion
SHARE PRICE
UNTIL April 04, 2022 6:00 PM (MOSCOW TIME)
We apologize, the enrollment for the course has been temporarily suspended for an indefinite period, due to recent events in the world.
Until the end of the promotion
Course Completion Certificate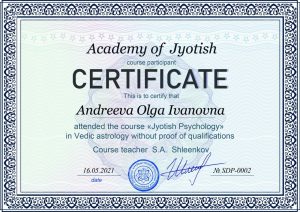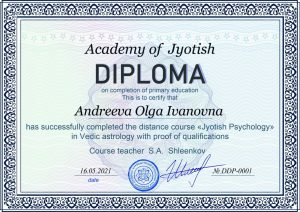 After completing the course "Jyotish Psychology" you can get a choice of:
Course Participant Certificate or Diploma.
A course participant certificate is a document confirming your participation in the course as a listener, without proof of qualifications. This certificate is issued to those students who pass the final test at the end of the course, but do not pass the online exam (interview with the parsing of charts) to the teachers of the school.
The diploma of completion of education is a document confirming the successful completion of the course, after the full completion of the entire examination process, consisting of the final test and the online exam (interview with the analysis of charts). This diploma confirms the student's qualifications personally verified by the school teachers.
After completing the course, if you wish, you can enroll in the Basic Original Corresponding Course  or the Basic Original Corresponding Course "At your own pace" at a special price.
* the promotion is not accounted
WE OFFER DIFFERENT TYPES AND RATES OF TRAINING
EVERYONE CAN FIND WHAT IS MORE SUITABLE
COMPARATIVE TABLE OF BASIC COURSES
Registration for the course:
Send your data to enroll in the course by clicking on the "submit application" button.
Enter your details in the application form:
Top of Form
By submitting an application, you agree to the privacy policy
After you send your application for admission, we will send you a questionnaire. You will need to send your birth data, and answer the questions by filling out the questionnaire, after which an assessment of the possibility of studying with us will be made, based on astrological compatibility . Training may be refused without explanation. We apologize for any inconvenience this may cause.