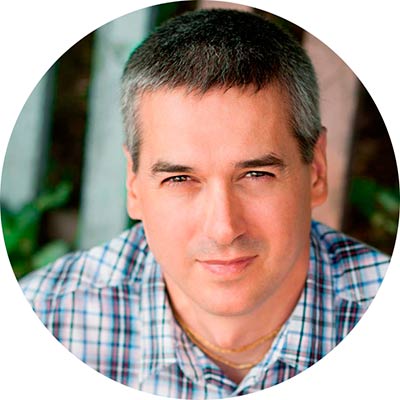 Philosophy teacher.
💠 Born in 1972. He began his spiritual path in 1992. He lived in the temple as a monk, distributing spiritual literature, cooking and other service for about five years – first in Kiev, then in Moscow.
💠 In 1999, he successfully graduated from the training in "Fundamentals of Vedic Philosophy" (Bhakti-Shastra) and after that, until 2007, he was the organizer and teacher of Vedic philosophy in Russia.
💠 Also he was the president of the Sukharevsky temple in the Moscow region in 1999-2000. He headed the family committee in Moscow and the Garuda charity foundation, created on the initiative of Bhakti Vigyan Goswami Maharaj for many years.
💠 Last ten years living in the city of Rostov-on-Don. He travels and preaches a lot, teaches in Vrindavan, in various cities of Russia and the countries of Europe and the Near Abroad, gives daily classes on the scriptures.
💠 Serves as a mentor in the yatra, curator and teacher in the School of Japa Meditation. He is also a mentor, senior friend and personal inspiring example, an example of universal human qualities, for those who have embarked on the spiritual path of development.
💠 One of the main accents in Ruslan's preaching is the development of sincere, deep, open, honest relationships.
💠 A personal approach to each person is noted in his work, a, as well as understanding, acceptance and provision of spiritual help to really anyone who asked for it. He is the host of several telegram channels, where he shares his experience of creating and maintaining groups for selfless association, the secrets of building trusting relationships, answers questions and provides regular support to participants in different cities.
💠 Currently, he give classes of Vedic philosophy (Bhagavatam) on the Zoom platform for everyone on a regular basis (daily).