The goal of our Academy is to help each other in revealing their potential in order to use it in serving people!
At the first stage, our task is to learn how to analyze the map in order to understand ourselves as deeply as possible, to see our strengths and weaknesses.
At the second stage, we must learn to accept others, seeing our unity and differences. By understanding our unity, we learn how to accept others unconditionally. Seeing differences, we learn to appreciate the good qualities in others, as well as to patiently and humbly deal with shortcomings, understanding that this is the potential for growth.
Thirdly, we learn to help those people who want to know themselves and ask us about it.
Jyotish Academy is a space for building relationships with each other in a association of like-minded people.
This is an opportunity to get support and offer it to everyone who needs it.
This is a spiritual platform for each of us, which is built on mutual respect, understanding and cooperation!
Our motto is: Know yourself -Know others -Help others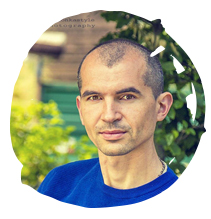 Andrey Komarov
Psychology teacher

Anastasia Guskova
Astrology teacher

Natalia Butko
Astrology teacher

Maria Yakushko
Astrology teacher
Not only an educational online project, but also a space that unites like-minded people, people who are not only keen on astrology, but also who want to find their own way, get spiritual development and self-improvement.
Our students and teachers meet annually for face-to-face seminars and retreats. This unites everyone even more and allows you to broaden not only your horizons, but also to increase your association of friends from different cities and countries.
At the seminar of Mark Boney in Sochi 2019